Priority Line 24/24 : (+39) 373 53 45 45 8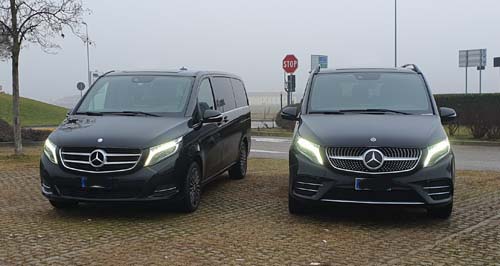 TRANSFER VERONA TRAIN STATION TO MALCESINE
Transfer Taxi Bus from Verona Train Station to Malcesine
Gathered, with its cobbled streets, around the ancient Scaliger Castle and the historic Palazzo dei Capitani, Malcesine maintains part of its original medieval aspect of a village protected by walls. Malcesine, like many other places on Lake Garda, has ancient origins dating back to prehistory. Archaeological excavations have highlighted many buildings on stilts. Over the centuries, these areas have been the subject of invasions and passage of populations from northern Europe. The Lombards built a castle on the rock overlooking the lake, a rock and castle that are still in its coat of arms, although it was later destroyed by the Franks in 590. In the Middle Ages (1145), Malcesine was governed by the Bishop of Verona, then it became a free municipality with the right to coin its own currency. Malcesine Castello Scaligero The "Della Scala" lords of Verona followed and remodeled and restored with a certain taste the castle defined since then "Scaliger Castle". In the fifteenth century Malcesine accepted the protection of Venice giving way to a period of prosperity with the Gardesana dellAcqua, a small federation of 10 municipalities in the lake. The seat of the Captain of the Lake, in Malcesine is the Palazzo dei Capitani with frescoes and decorations in the Lombard-Venetian style. During the Napoleonic wars, Malcesine was occupied by the French first and then by the Austrians, until the wars of independence culminating in the unification of Italy in 1860.

Transfer taxi from Verona to Malcesine with Transfer
If you value your time and like to travel with comfort, and you necessary to get from Verona Train Station porta nuova to Malcesine - transfer is the best option! Our taxi driver will expect you in Train Station arriving hall, will help with loading and unloading of luggage, will take with comfort in hotel or in other pre-specified place. Our company have employs only highly qualified specialists, drivers with long-term experience, who are fluent in Italian and English. We provide a taxi service from Verona to Malcesine for profitable tariffs. You do not have to overpay. The transfer fee is fixed, does not increase due to traffic jams on the road or other unforeseen circumstances. If you travel with young children, ordering the transfer service you do not will have to worry, waiting for local transport. Driver of our company safely, in time and comfortably take you to the hotel.
Transfer from Verona Train Station port nuova to Malcesine with our company has such advantages:
If you wish to use the vacation time with maximum benefit and more to see, without losing a minute, a taxi is the best option. Our driver will quickly take you to the desired place. So, you save precious vacation time;
We guarantee safety and comfort. Our company has a large car fleet, cars, highly comfortable minivans, buses for 10,13,16,19 passenger places. Our cars pass an obligatory inspection every year. Salons of minivans are equipped with comfortable seats, there is air conditioning. If necessary, a child car seat is provided for free;
English-speaking and Italian drivers with many years of experience. As a result, the absence of a language barrier, the ability to receive information during the trip;
Payment for the transfer after the service is completed directly to the driver.
Our company will organize and provide the fastest, reliable, comfortable and convenient transfer from Verona Train Station to Malcesine!
We have established ourselves as a serious, dignified, professional transport company! Clients trust to us! That's what our customers say about us.
We guarantee exactly the class of the car that you have chosen!!!
transfer of Verona Malcesine, taxi of Verona Malcesine, taxi transfer from Verona to Malcesine, transfer from Verona Train Station to Malcesine.