Priority Line 24/24 : (+39) 373 53 45 45 8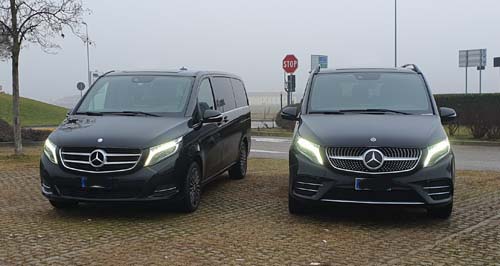 TRANSFER FROM MALCESINE TO NAUDERS
Nauders is located on a sunny plateau between Finstermünz pass/Switzerland and Passo Resia/Italy and can look back on a long history. Already in Bronce Age, Passo Resia had been crossed and the first settlement had been built. The name of the village is of Roman origin, the emblem illustrates two fish, attributable to Kuno knight of Nauders (13th century) and Konrad Vischer (16th century), nurse at Naudersberg, both of which had a fish on their emblem. Its unique location, however, points out that in the surroundings there must be some high mounain peaks… and that's true! One of the most popular hiking trails takes you to the tri-border landmark below Piz Lad and this is where the boarders coincide. But the list is much longer: the Nauders High Path, the Teifer Summer Path and a hike to the Kompatschhof farm are only some possibilities. For mountain bikers, there is a 600 km long network of MTB trails. And there is also a large number of curves, which make motorbikers' hearts leap for joy. Day trips to Switzerland and South Tyrol/Italy will enchant you. Also in winter the position of the village is highly beneficial. The skiing area Bergkastel in Nauders takes you on 2,850 m asl, where you can enjoy a unique panorama. Together with four skiing areas on the Italian side, this results in a total of 211 km of well groomed ski slopes in the Two Country Skiarena. For your kids there is the "Nauderix Children's park", whereas snowboarders can look forward to a funpark, which has even been honoured by "Snowboard Mystery". Par for the course regarding this offer!

Transfer taxi from Malcesine to Nauders with Transfer
If you value your time and like to travel with comfort, and you necessary to get from Malcesine airport to Nauders - transfer is the best option! Our taxi driver will expect you in airport arriving hall, will help with loading and unloading of luggage, will take with comfort in hotel or in other pre-specified place. Our company have employs only highly qualified specialists, drivers with long-term experience, who are fluent in Italian and English. We provide a taxi service from Malcesine to Nauders for profitable tariffs. You do not have to overpay. The transfer fee is fixed, does not increase due to traffic jams on the road or other unforeseen circumstances. If you travel with young children, ordering the transfer service you do not will have to worry, waiting for local transport. Driver of our company safely, in time and comfortably take you to the hotel.
Transfer from Malcesine airport to Nauders with our company has such advantages:
If you wish to use the vacation time with maximum benefit and more to see, without losing a minute, a taxi is the best option. Our driver will quickly take you to the desired place. So, you save precious vacation time;
We guarantee safety and comfort. Our company has a large car fleet, cars, highly comfortable minivans, buses for 10,13,16,19 passenger places. Our cars pass an obligatory inspection every year. Salons of minivans are equipped with comfortable seats, there is air conditioning. If necessary, a child car seat is provided for free;
English-speaking and Italian drivers with many years of experience. As a result, the absence of a language barrier, the ability to receive information during the trip;
Payment for the transfer after the service is completed directly to the driver.
Our company will organize and provide the fastest, reliable, comfortable and convenient transfer from Malcesine airport to Nauders!
We have established ourselves as a serious, dignified, professional transport company! Clients trust to us! That's what our customers say about us.
We guarantee exactly the class of the car that you have chosen!!!
transfer of Malcesine Nauders, taxi of Malcesine Nauders, taxi transfer from Malcesine to Nauders, transfer from Malcesine airport to Nauders.